Zuzanna Łozińska
Attorney-at-law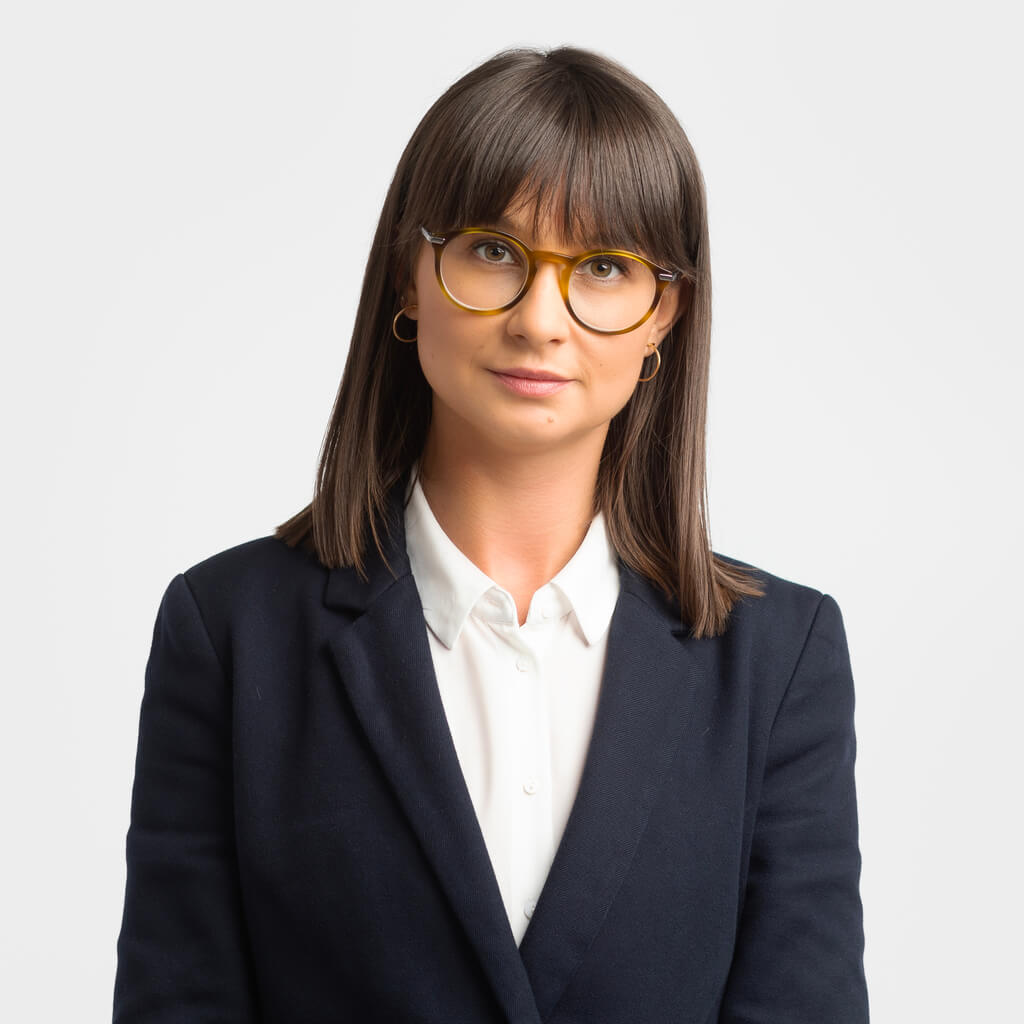 Zuzanna specialises in litigation and commercial company law, with a particular focus on corporate disputes. She represents Clients in complex civil and commercial law proceedings, including those involving challenges to resolutions of corporate bodies. She is experienced in drafting legal opinions and memoranda in the field of corporate and civil law.
She is known for creativity, commitment and attention to the proper safeguarding of Clients' interests.
Zuzanna is an author of publications on commercial law. She is fluent in English.
Areas of specialisation
+
-
Protecting the interests of shareholders in a multi-faceted corporate dispute at a public company in the construction industry, including proceedings to determine the loss of voting rights attached to shares.
Providing legal assistance to a Client – a well-known restaurateur – in a case for protection of wilfully infringed possession, including obtaining a decision to grant a security enabling immediate restoration of the property and resumption of business.
Providing legal assistance to a Client – a company from the construction joinery industry – in a case concerning the registration of a 100% share capital increase. Increasing the share capital from the company's own funds under the Article 442 of the Companies Act (art. 442 KSH) was one of the conditions for obtaining external financing for an investment worth several hundred million PLN. The case ended with the entry of the share capital increase into the register of entrepreneurs, despite the company's minority shareholders obstructing such an entry.
Providing legal assistance to a Client – a company in the medical industry – in arbitration proceedings concerning the payment of multi-million dollar claims for a breach of agreement by a shareholder.
Providing legal assistance to a Client – a company from the energy sector – in a case concerning the enforcement of remuneration for the sale of electricity in the amount of several million PLN, ending with voluntary settlement of the claim after filing a lawsuit.
Providing legal assistance to a Client in a case involving the issue of share documents of a company operating in the automotive industry. The proceedings ended with a legally valid acceptance of the claim. The disputed share rights provided the Client with control over the company.